2019 has been a stellar musical year thus far, seeing rising stars embark on instant classic debut albums, seasoned veterans return to a heroes welcome and innovative minds delving into even weirder avenues of experimentation. In a half-year where music from Ariana Grande, Billie Eilish, Tyler The Creator and even the Jonas Brothers has come out; what has made the cut for our list of the best albums so far this year?

20: Flying Lotus – Flamagra
Flying Lotus is a production mastermind, a one in a million talent that can truly portray the sense of mood and concept in a project just from the pitch and tone of the keys he uses. Flamagra is a vivid soundscape of hi-hats, synthesisers and so much more as he paints a sonic picture of fire & desire. With the help of a few A-list friends along the way, he has made his best work since 2010's Cosmogramma, and has managed to glitch the simulation even further in the process.
Best Tracks: Post Requisite, More, Black Balloons Reprise
19: Toro y Moi – Outer Peace
I saw someone describe this album as "the soundtrack to a trendy DJ set at some fancy cocktail bar" when it was released and honestly, I don't think I could put it any better myself. Chaz Bear is an immensely talented chillwave artist and Outer Peace is his coming-of-age as one of the coolest men alive; blending deep-cut disco vibes with softly spoken lyrics and a dollop of beach lifestyle atmospheres. It's utterly infectious as an album and one you can't help but jam to.
Best Tracks: Fading, Ordinary Pleasure, Who Am I
18: Malibu Ken – Malibu Ken
Aesop Rock, one of the underground rap community's hottest commodities, aimed for the stars with his collaborative album with producer Tobacco; and I am delighted to confirm he stuck the landing. His choppy flows and hilarious lyrical witticisms mixed with Tobacco's futuristic stoner-rap production makes Malibu Ken one of the more daring hip-hop listens of 2019. It's also great to see an artist as talented as Aesop Rock now gaining the recognition his endless qualities deserve.
Best Tracks: Corn Maze, Save Our Ship, Acid King
17: Denzel Curry – ZUU
Last year Denzel Curry detached my head from my shoulders with his earth-shattering concept album TA13OO, a project that saw Zel wear his heart on his sleeve and blend transcendent topics into a masterpiece. This year, Denzel isn't interested in holding back and has dropped ZUU, a collection of Florida bangers that are all killer no filler to keep his name as fresh as possible. It isn't the broad canvas that TA13OO was but it doesn't need to be; it just absolutely slaps from start to finish.
Best Tracks: RICKY, AUTOMATIC, P.A.T.
16: Billie Eilish – WHEN WE ALL FALL ASLEEP, WHERE DO WE GO?
The teenage musical success story of the century surely? Billie Eilish is such an awe-inspiring figure and her chilling persona coincides with the music she releases, especially on her debut studio album WHEN WE ALL FALL ASLEEP, WHERE DO WE GO? She uses stunning vocal harmonies to tell the dark and distressing lyrical tales of her and brother/fellow songwriter Finneas over some of the most pulsating and enthralling production of the year. She could well be the next voice for the twisted generation, following in the footsteps of people like Lorde and Lana Del Rey who broke out before her.
Best Tracks: bad guy, when the party's over, my strange addiction
15: Foals – Everything Not Saved Will Be Lost Part 1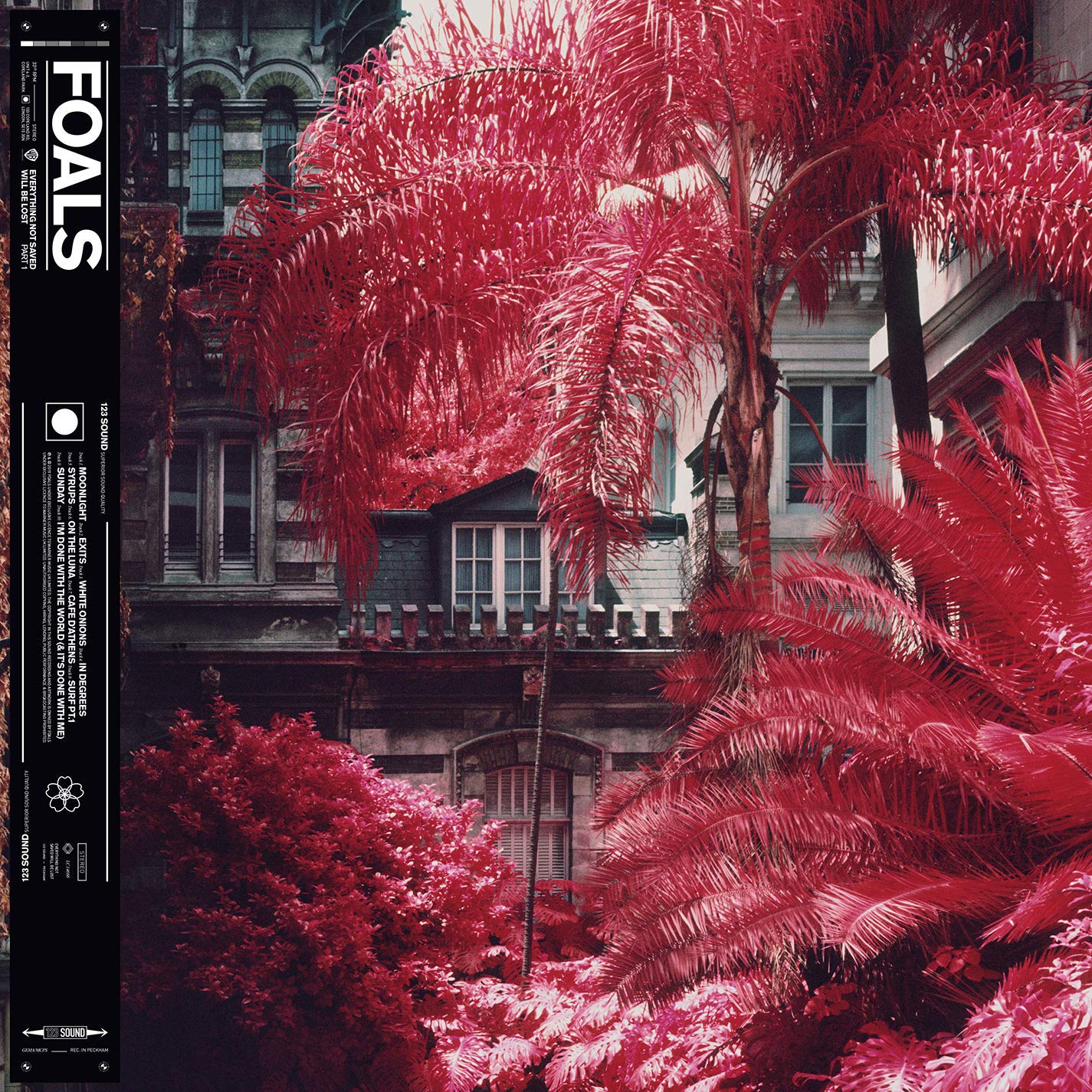 Channelling their inner prog-rock masterplan, Foals have returned after a few years away and the loss of their bass player with an absolute bang. The first of a two part series, Part 1 of Everything Not Saved Will Be Lost is a diverse and abstract project with stadium rock anthems, progressive builds and plenty of electronic twinge. It is without doubt the band at their creative peak and while it may not stack up as blatantly alongside their very best albums, it is praise of the highest order to place this album where I have and for it not to be considered their best collection of songs. It has a magnum opus feel about it and this could be confirmed with the release of Part 2 later this year…
Best Tracks: White Onions, In Degrees, Sunday
14: Loyle Carner – Not Waving, But Drowning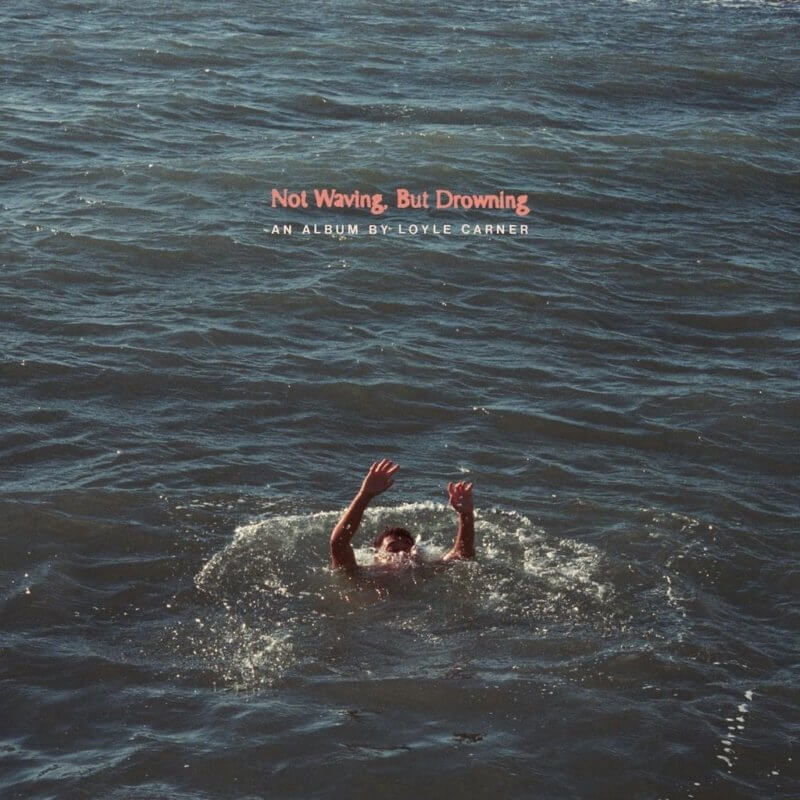 Loyle Carner is no stranger to tugging on the listener's heart-strings with his personal lyrics about family and upbringing; and his sophomore album is no different to this motive. Not Waving, But Drowning isn't that stylistically different to his debut effort, but Loyle Carner has found his lane of expertise and honed in on it, making everything sound a bit tighter and a bit more refined. It's neck and neck with Yesterday's Gone and that's a good compliment to give this album, because the debut is excellent.
Best Tracks: Angel, Ice Water, Loose Ends
13: Kevin Abstract – ARIZONA BABY
After being a part of one of the biggest rapid-fire rises in modern hip-hop as part of Brockhampton, Kevin Abstract put the brakes on and focused on solo work before resuming his efforts with America's favourite boyband. ARIZONA BABY is an open and honest letter into Kevin's deep insecurities with fame, love and public image; it's a glossy and enlightening listen that can be enjoyed all summer long. It further continues his trajectory towards being one of the most inventive bright musical minds of his generation.
Best Tracks: Georgia, Peach, Boyer
12: Skepta – Ignorance Is Bliss
When the genre of grime is mentioned, a few names come to mind immediately, and Skepta is right atop that list. He has been a pioneering figure of the UK scene for many a year now and this latest effort sees him further move into the spotlight on the path he has carved for himself. Ignorance Is Bliss is full of bar braggadocio, sparkling production and plenty of outright bangers; it's Skepta owning his environment and providing more catchy sounds for us to enjoy all year round.
Best Tracks: Greaze Mode, Love Me Not, Glow In The Dark
11: Flume – Hi This Is Flume (Mixtape)
Flume's follow-up project from his acclaimed 2016 album Skin was a glitchy, DJ-set styled mixtape that displayed the very best of his seemingly endless production credentials. To craft such cohesion on a project so scattered and diverse is commendable, but the standout element of Hi This Is Flume is the proficiency and technical brilliance Harley Streten shows throughout.
Best Tracks: High Beams, Jewel, MUD
10: The Japanese House – Good At Falling
Amber Bain, the brainchild of The Japanese House is a name that has been hot on the presses of Dirty Hit's aspirations over the past couple of years; and her debut studio album Good At Falling didn't fall short of the lofty expectations. It is a serene and delightful dreampop record full of raw emotion and some wonderful ideas that took her from The 1975's understudy to an all-encompassing entity of her own accord. Her future is tantalising and we cannot wait to see what's in store for her.
Best Tracks: Maybe You're The Reason, You Seemed So Happy, Follow My Girl
9: Anderson .Paak – Ventura
Anderson .Paak is on a prolific run at the moment that began back in the early months of last year with the release of Bubblin', a song that we ranked 2nd on our 2018 Songs of the Year list. He followed that up with the Oxnard album, a rap-heavy project that somewhat left behind the jazzy soulful side to Anderson's music. Well fear not, as funky Andy returned this year with Ventura, an album littered with throwback jazz elements and neo-soul inspirations filled up to the brim. It has a distinct, beautiful sound and perhaps the most interesting feature list of the year; including Smokey Robinson, Brandy and the late Nate Dogg.
Best Tracks: Come Home, Yada Yada, King James
8: Vampire Weekend – Father of the Bride
After a near six year wait, Vampire Weekend returned for Father of the Bride, their fourth album and a signal towards a new era for the band's sound. It was the first release since the departure of Rostam from the group but it doesn't seem to have damaged them too greatly, instead opting for subtlety and harmony in production and more Ezra-focused lyrical content. The topics of religion, love, life & death are still portrayed in wonderfully artsy ways and it is still a Vampire Weekend album, enough to provide warmth to the coldest of hearts.
Best Tracks: Harmony Hall, Sympathy, Sunflower
7: Tyler, The Creator – IGOR
On his most vibrant and kaleidoscopic concept album yet, Tyler, The Creator finds himself making the album he has always wanted to make. IGOR flows with seamless continuity and tells the enchanting but heartbreaking tale of Tyler chasing a male love interest who has a girlfriend; it pinpoints the inner goings on of Tyler's psyche and serves as the platform for Tyler's finest songwriting ever. The production is stunning at it's softest moments and explosive at it's grittiest. This isn't Bastard, Goblin, Wolf, Cherry Bomb or Flower Boy. This is IGOR.
Best Tracks: EARFQUAKE, NEW MAGIC WAND, PUPPET
6: James Blake – Assume Form
British producer and singer-songwriter James Blake's fourth studio album Assume Form is his most joyous and romantic yet; celebrating his new found inner peace with his girlfriend Jameela Jamil. It is a masterclass of vast and vivid production styles as well as top-drawer songwriting as Blake uses his haunting vocal tones to create an atmospheric dream of an album; maintaining his consistent run and solidifying his status as one of the most innovative solo artists in the country.
Best Tracks: Mile High, Into The Red, Don't Miss It
5: Injury Reserve – Injury Reserve
Experimental trip-hop meets introspective concept art on Injury Reserve's self-titled debut album, a focused culmination of all the aspects that have made their previous work so enjoyable. Ritchie and Groggs rap with such power and impressionability while Parker Corey's beats mix up between blowing your head off with revving bass and enticing you with subtle keys and chords. It's without question the most polarising rap release of the year so far.
Best Tracks: Jailbreak The Tesla, Wax On, What A Year It's Been
4: King Gizzard & The Lizard Wizard – Fishing For Fishies
An album about planet preservation and boogieing, two of my favourite topics. Australian psychedelic prog-rock outfit King Gizzard & The Lizard Wizard returned after a year long break with Fishing For Fishies and after the short break following their five album run in 2017, the wait was well and truly worth it. It is sweet, sometimes wacky and gorgeously crafted, ranking right up with some of the best work of the band's near endless discography.
Best Tracks: Boogieman Sam, The Bird Song, Plastic Boogie
3: Little Simz – GREY Area
On GREY Area Little Simz ventured into ground we all knew she could and beyond. The Islington born rapper oozed charisma, confidence and above all else, a cutting edge ability to wow her audience with dazzling live production and aggressive deliveries. From front to back it is a triumph for female empowerment but also for UK Rap music in general, with Simz placing herself in the upper echelons of the talent pool instantly.
Best Tracks: Offence, Venom, 101 FM
2: slowthai – Nothing Great About Britain
With craft and sounds likened to The Streets and Dizzee Rascal, slowthai delivered a working class masterstroke on his debut album Nothing Great About Britain. The garage-punk influences are on his sleeve as visibly as his grime ones, but that doesn't stop Tyron Frampton from displaying his raw personality on the tracks. He used this album to be a voice for the lower class, for those that would be called "scum" by corporates in suits, and the result is astounding.
Best Tracks: Doorman, Gorgeous, Inglorious
1: Dave – Psychodrama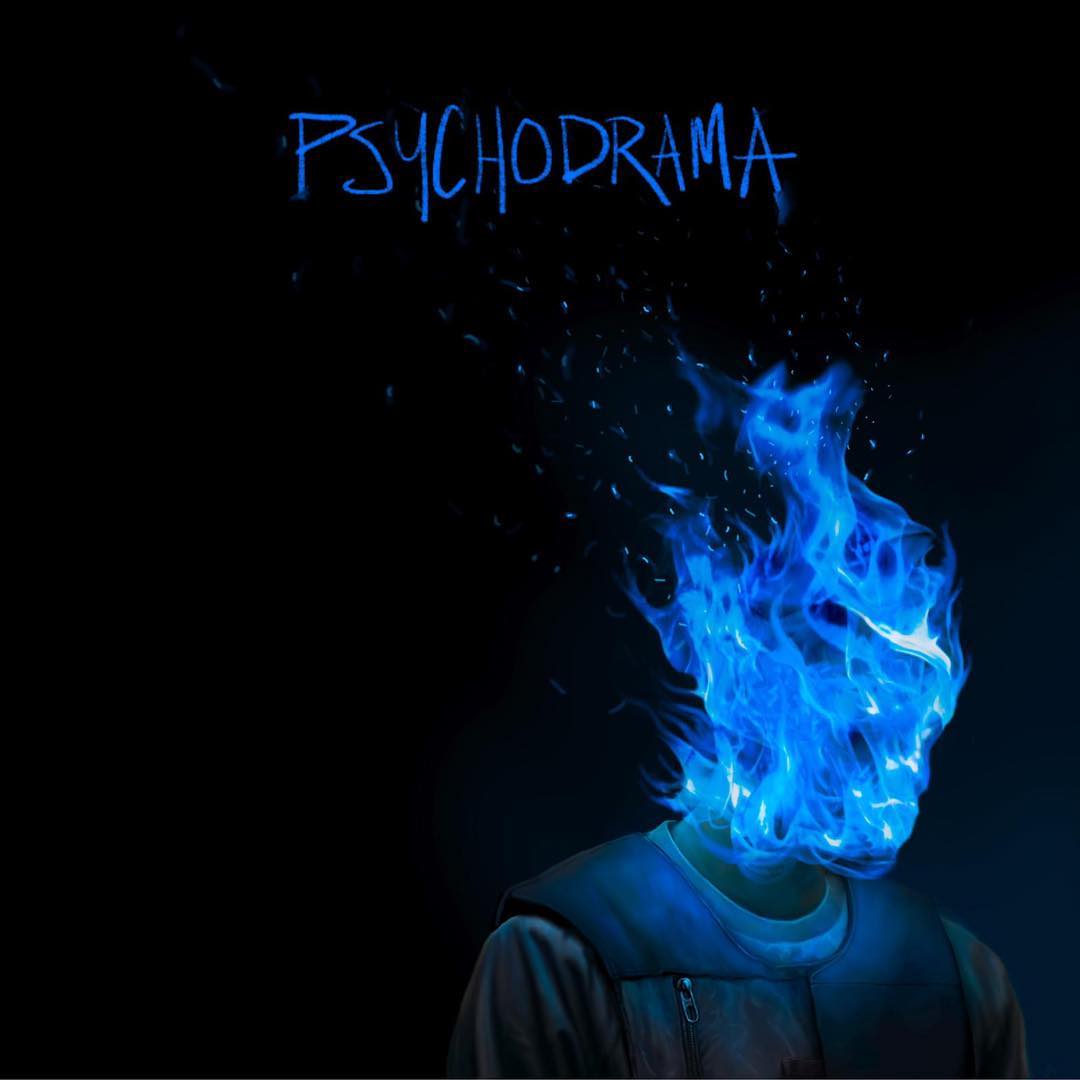 In our review of Dave's Psychodrama, we stated that "When artists like Dave come around we need to cherish him, this truly is one of the most essential releases this country has seen in a long time; Psychodrama is the UK rap album of a generation." Now answer me this, were we wrong? Absolutely not. Touching sentiments, wise words from a man way beyond his young years, impossibly catchy hits and phenomenal flows. I said it in the review but I will reiterate it for you all once more: PSYCHODRAMA IS THE UK RAP ALBUM OF A GENERATION.
Best Tracks: Psycho, Disaster, Lesley