May's edition of Round-Up Reviews sees us look at albums from all over the musical scope that were released this month. We have summary reviews of albums from the likes of Logic, Lewis Capaldi, Carly Rae Jepsen, Mac Demarco and much more!

Logic – Confessions of a Dangerous Mind: 2.5/10
Why not start with the worst of the bunch, right? Logic is a technically proficient rapper, someone who's earlier projects I thoroughly enjoyed because of his quirky, bar-heavy deliveries and rapid fire flows. So what the hell happened? Well, it would appear Sir Robert Bryson Hall II has decided to want to be a "woke" voice for the new generation. Nothing wrong with that, so long as the subject matter is meaningful and clever. NOPE. This whole damn album is basically Logic whining about how unfairly he gets treated by critics and Internet trolls. So a word of advice for Logic: try bringing out songs that don't contain the lyrics "I'd suck a dick just to prove I aint homophobic" and then maybe people won't clown you online.
Frank Carter & The Rattlesnakes – End of Suffering: 6.5/10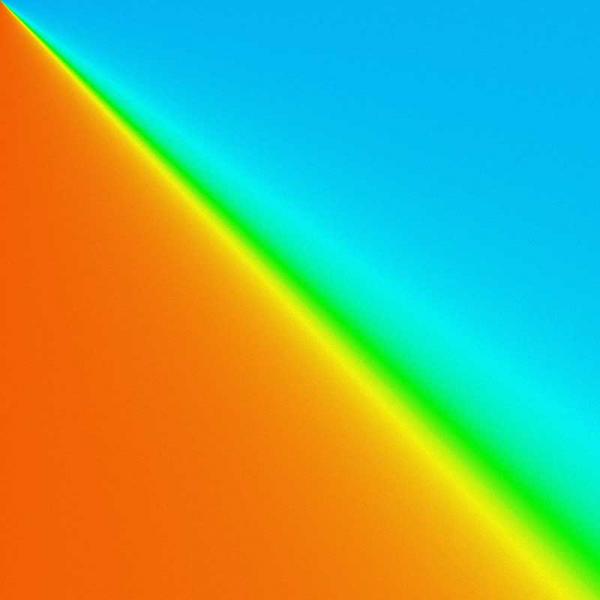 On their third album, Frank Carter & The Rattlesnakes maintain watertight songwriting credentials, arguably flexing that end of their sound better than either of the previous albums. It is deeply personal, a kaleidoscopic glance into the world of Frank Carter's mental health and struggles with love, life and negative experiences. While I would consider it an upgrade on their previous effort, End Of Suffering feels somewhat lacklustre in moments where it could really be captivating; it was a bold attempt but just missed the mark ever so slightly. This album won't do them any harm as a band that's for sure (there's still great rock bangers on here), but it felt like it could've been a real leap forward for them if they had just found the right balance of context and content.
Mac Demarco – Here Comes The Cowboy: 5/10
Mac Demarco's newest album Here Comes The Cowboy is without doubt the most lukewarm of his career, taking the snoozy downbeat approach a step too far from his previous efforts. There are definite moments of solidity on here but sadly they're too few and far between to consider the album as anything other than his weakest project to date. The songwriting feels lazy and Choo Choo might just rank as the worst song he has ever done; he will always have a valid place in the industry but the lack of development here is definitely a cause for concern. With that being said, Nobody is gorgeous and proof there's life in 'This Old Dog' just yet.
Ten Tonnes – Ten Tonnes: 6/10
Catchy and melodic flavours are on the menu for Ten Tonnes' debut album and he certainly serves us that in abundance. While I was never a huge fan of Lucy as a single, there are moments on here that largely outweigh that song and prove Ethan Barnett's qualities in songwriting. It has a classic mid 00s pop rock sound and while some songs could be accused of lacking inspiration at times, the self titled project feels like a solid opening chapter of his career. Give us more songs on the level of G.I.V.E. and we could have ourselves a promising star, but there are obvious weaknesses that need ironing out.
Lewis Capaldi – Divinely Uninspired To A Hellish Extent: 5/10
Overnight megastar Lewis Capaldi's debut album Divinely Uninspired To A Hellish Extent recently became the fastest selling album of 2019 so far in the UK; overtaking Ariana Grande's thank u, next. It shows the obvious vocal talents of the Scottish singer-songwriter and boasts some genuinely solid breakup anthems, including number one single Someone You Loved and Grace. My main criticism of this album comes from just how one-dimensional it sounds, really living up to the title but not in the way he will have intended. Hollywood and Maybe are okay songs but sadly it's just different renditions of song formulas we have heard before from him.
Carly Rae Jepsen – Dedicated: 6.5/10
Following on from Emotion was always going to be a tall order, and it would appear Carly Rae Jepsen has been hit with the sever weight of expectation. While Dedicated is by no means bad (it actually possesses some of her best ever songs), it was always fighting a losing battle because of just how excellent Emotion was. Songs like Julien and Now That I Found You are wonderfully catchy singles but the album as a whole just lacks that cutting edge substance required at times. Dedicated is an enjoyable project but you can't help but feel like it could've been so much more.
The National – I Am Easy To Find: 7/10
Hailing from an early 00s era of garage-rock inspired indie bands was never going to make it an easy task for The National to break out and leave a mark but here they are; almost two decades later still going strong. They've always been ones to draw influence from alternative tastes, and this latest album I Am Easy To Find is no different. It is stripped back, open and desolate and in my eyes a return to form after an album I considered to be somewhat indifferent in Sleep Well Beast. It may not be my favourite album of this ilk but it is refreshing to hear a band still adapt and refuse to conform to modern trends this far into their career.
DJ Khaled – Father Of Asahd: 3/10
This, quite simply put, is a DJ Khaled album. We know what to expect from them by now so this end product on Father Of Asahd does little to surprise me. It is surface level, over-produced garbage that uses star power to drag sales and streams from lifeless efforts. The Nipsey Hussle feature is a very nice touch and his performance on Higher is a testament to the late rapper's talents; but that is just about all I have to shout about here. The SZA song is a literal whole track sample of OutKast's Ms. Jackson, otherwise known as a complete rip-off, while the laboured performances of the names leaves a lot to be desired. Khaled dropped this in the hope that namesake alone would coast him to number one, so it made this so much sweeter that Tyler, The Creator pipped him to the post.
The Amazons – Future Dust: 7/10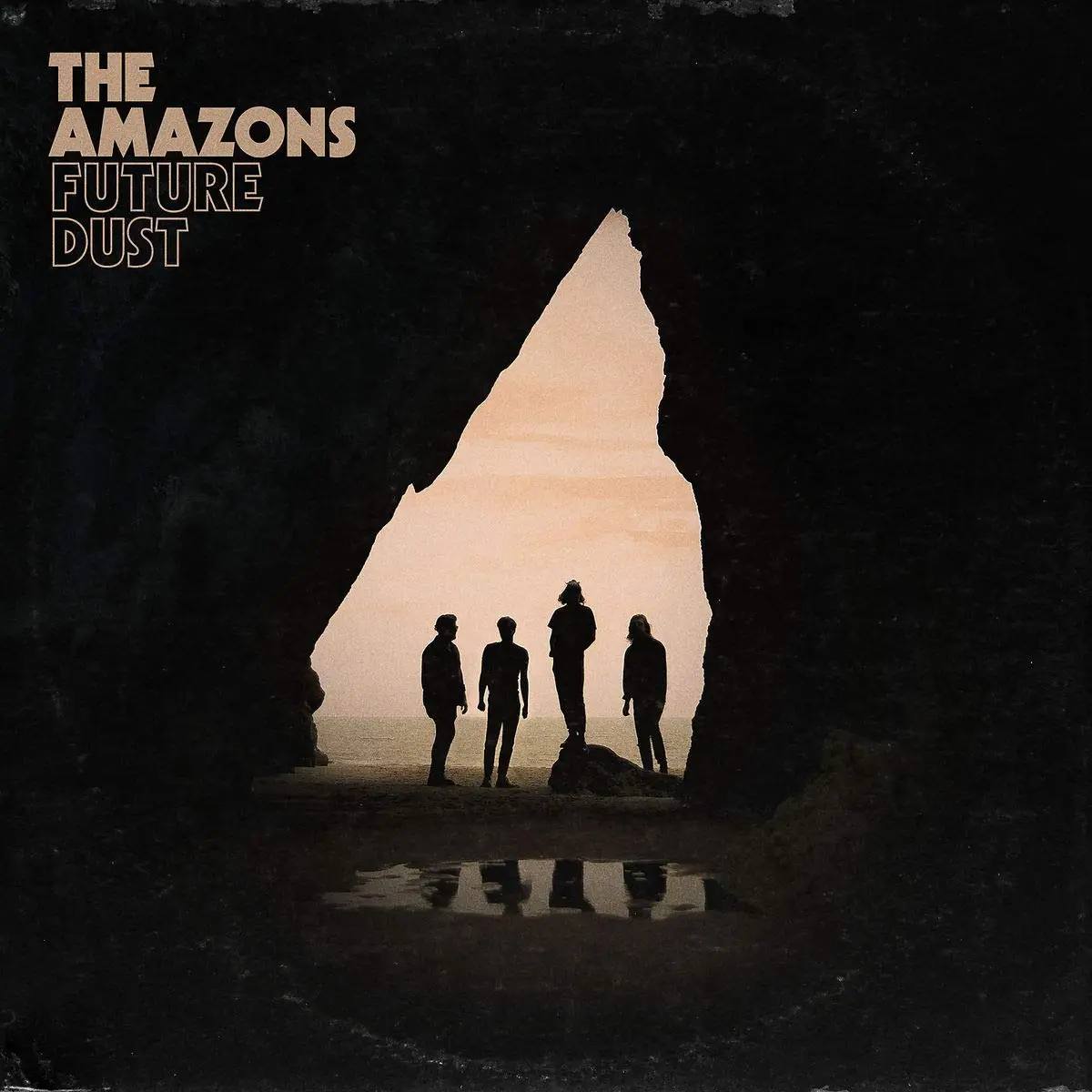 The punchy sophomore album of Reading rockers The Amazons is an impressive flex of their musical muscles, showing development from the debut and maturity in the album's focus. The best moments soar to dizzying highs and come far more often than the occasional lulling lows. They've given the old corpse of British rock music a good old kick back to life and while it will not be the flagbearer for pioneering change; it is certainly a proficient good time and an impressive display of crashing drums, ripping guitar solos and dominant vocals.
Flying Lotus – Flamagra: 8/10
After a four and a half year wait, widely-hailed producer Flying Lotus has returned with Flamagra, a bold soundscape that thematically dives into the world of fire and desire. It's a mammoth listen at 67 minutes but keeps you intrigued and polarised from start to finish with a wide range of production dexterity and a batch of forward-thinking. FlyLo has always been ahead of his time and Flamagra is no exception to this, assuring us once and for all that there may well be nobody in his world that does it better. The features bring so much to this album and lived up to the hype their names bring, because let's be honest you'd be a fool to assume Flying Lotus working with people like Toro y Moi, Solange, Shabazz Palaces and Denzel Curry wouldn't work.