After several delays, several Mob projects, and several years, A$AP Rocky Finally dropped his third studio album. 'TESTING' was a fitting name according to Flacko, who claimed that he was testing new sounds on the album unlike anything he'd released before. But for the years of anticipation, a large portion of Rocky's audience were left flat. Nearly a year on from the album, is it fair to say that it is criminally underrated?
I've always expected massive things from Rocky, and maybe that's part of the problem. For me, A$AP was meant to lead the Mob as they took over NYC, with Rocky being one of the front runners of a new era of rap. Lofty expectations might have left a sour taste when Rocky wasn't dropping those classic albums year in year out; but when you take out those lofty expectations, Rocky's product is generally always a quality one.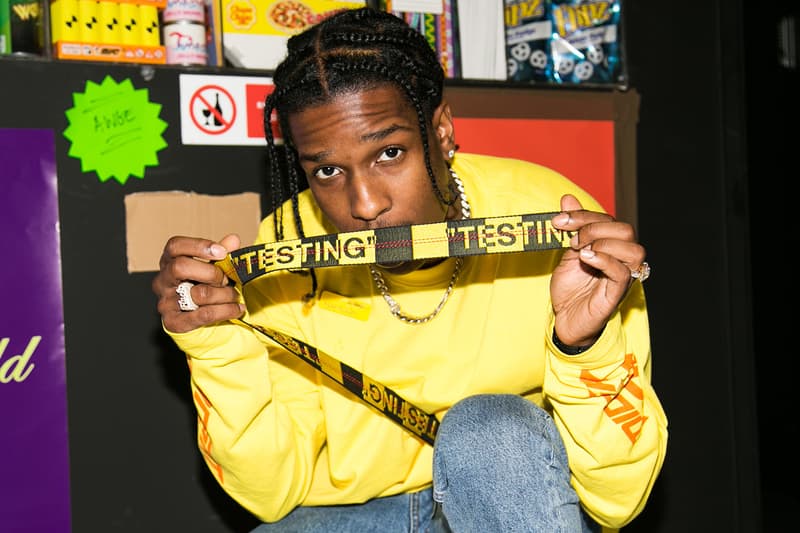 I'll be honest, when 'TESTING' dropped in May of last year, I wasn't a massive fan. By no means did I think the album was a bad one, it was more so a feeling of emptiness. Replay value felt sparse and I was left wanting something better. A Viberant colleague of mine reviewed the album long before I'd warmed to it, giving the album a 7/10. I felt it was a generous stretch, but looking back I think if anything it might be a little bit harsh.
Production on Flacko's songs as of late have being a joy to behold, particularly his sampling. The musical IQ is off the charts at points on this album, for instance every single second of 'A$AP Forever (REMIX)'. The samples are second to none as are the features. To have Cudi on that song is a stroke of genius, there's no better beat to suit a rapper. While we're talking about this single, we might as well get 'Praise The Lord' out of the way too. It slaps. Rocky and Skepta go hard, the beat is hard, it's an undeniable anthem for 2018.
Talking about just two singles would be a weak argument, I think that's part of the reason people don't rate the album. So which other great songs should I talk about? Which other great feature? 'Buckshots'? FKA Twigs, Frank Ocean? 'Tony Tone'? There's content on here, I'm not calling it perfection, but I'll certainly call it a damn good album. Rocky's most unique and experimental album yet, it's not out and out bangers every song, but I'd suggest it's something much more than filler.
Of course there's no such thing as an objectively good album; you're well within your rights to hate this project, the joy of a musical discussion is that right to an opinion. But to cut a long story short, my opinion is that 'TESTING' is a seriously underrated album. To have my opinion on this album changed from average to very good is something that I have no problem with at all. I think the sooner people let A$AP be himself creatively, the sooner people will start to appreciate his work, rather than ask the Earth of him.